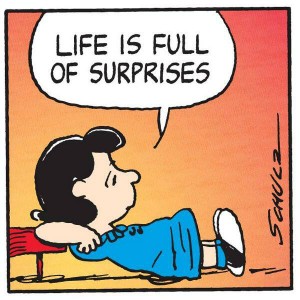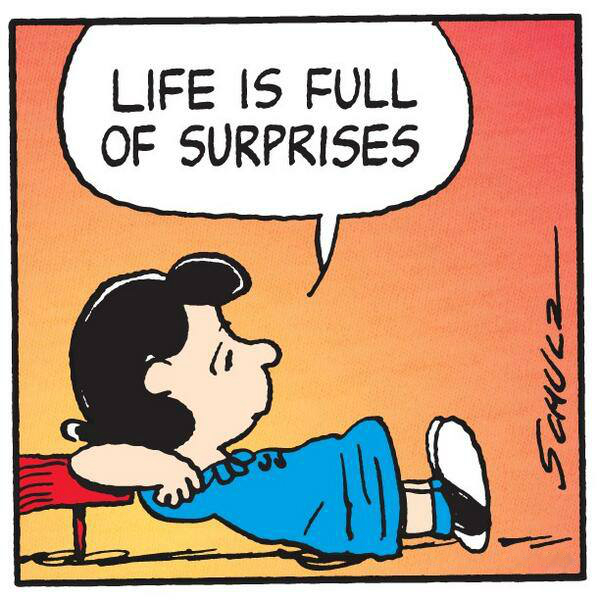 "Now to Him who is able to do immeasurably more than all we ask or imagine. . ."
– Ephesians 3:20 (NIV)
Life is full of surprises.  And so is God.
In almost seven years of attending seminary, I heard some of the most distinguished theologians of our day describe God in astute terms.  He's the God of the immutable.  He's the God of the omnipotent.  He's the God of the transcendent.  He's the God of the immanent.  The God of the benevolent.
All magnificent words with which to characterize God.  All applicable.  All appropriate.
But never once do I remember one of my esteemed professors describing God as the "God of surprises."  Which is surprising. 
It can be difficult for us in our learned ways to characterize God in terms that would appear to defy our mental grasp.  Even if it's a surprisingly simple term.  And so we box Him in.  Like a caged tiger.  Or an aquariumed shark.  Or even a jailed criminal.  With words that aren't so surprising.
So that He's safe.  You're safe.  I'm safe.  We're all seemingly safe.  Since the tiger can't bend steel.  The shark can't bite through glass.  The criminal can't do much of anything without a key.  And God is safely within our control.  And our grasp.  Within the box.  No surprises.
And yet God seems to do His best work when we try to box Him in.  Only to catch us, and everyone else, by surprise.
Continue reading →