Heavenly Father,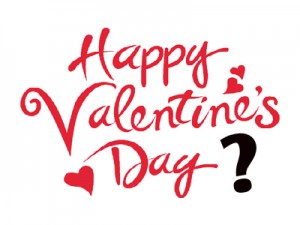 In my heart I know today is just another day.  24 hours.  1440 minutes.  86,400 seconds.  Same as yesterday.  Same as tomorrow.
But in another sense it's different from any other day.  Very different.  And I confess to you that sometimes throughout today I'll let it get to me.  Let it get me down.  And even let the enemy get a foothold if I'm not careful.
I love to see the joy in the faces of the other ladies in my office as they smell the flowers and consume the cards with an unrestrained smile greeted by a cherished tear.  There's nothing more special than that.  Knowing that someone didn't just remember you.  But they remembered you enough to go out of their way to make a public display.  A spectacle of their love for you.  Now that's special.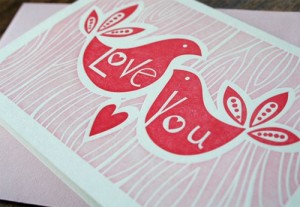 Flowers and a card.  Delivered to your desk.  For everyone to see.  A rather easy expense.  And yet it's priceless.
Dear Lord, it's special for them. And it's special for me too.  To watch and see.
But I have to admit that sometimes Valentine's Day greets me with a tear of a different kind.  It's a tear that says, "I'm still waiting.  I'm still waiting to be loved like that.  To be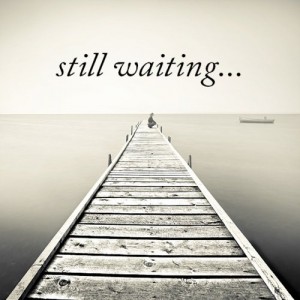 remembered like that."  I want the public display.  I want my name to be written on the card.  I want my name to be written on someone else's heart.  I want to be the one who others watch and see.
And this is where I struggle.  Especially today.   It's where I'm vulnerable.  Especially today.   It's where, if I'm not careful, I will turn from trusting You.  And I'll turn to taking things into my own hands.  Especially today.
It's not that I don't believe in You.  Or that You're ultimately in control.  And that Your timing is always best.  I believe that.  All of that.  But sometimes I don't feel that.  Like today.  Today, when everyone else is signing for flowers or gushing about this evening's extravagant date.  Or when I overhear lunchtime calls in nearby cubicles that inevitably end with "I love you too."
And this is where my heart cries out to You, God.  In a way that it rarely does.  Forgive me for that.  But my heart cries out to know Your love.  Not just any love.  But a greater love. A better love.  Your love.  In such a consuming, overwhelming way.  Because that's the only love that will be there for me forever.  Every day.  Not just on one special day.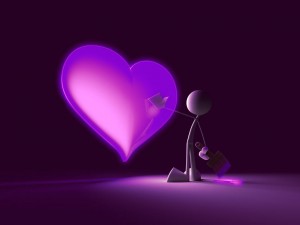 So that if or when You bring that person into my life that thoughtfully sends freshly cut flowers.  With hand scribbled notes.  And lunchtime calls and kisses.  And out-of-the-ordinary date nights.  Sends them all.  My way.  My direction.
If or when that day comes, I want it to be the right person.  Not just any person.  Not just someone who happened to come along at an opportune time of vulnerability to fill an empty place in my heart.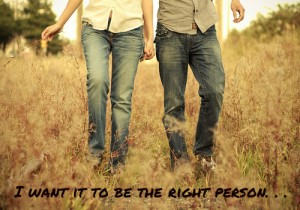 As difficult as it is today.  Especially today.  I don't want my heart to be empty.  Never.  Never empty.  I want it to be satiated with Your love.  So that I can wait for true love.  Not jealously.  Not desperately.  Not even anxiously.
But obediently.  Patiently.  Willingly.
Dear Lord, I know.  I know my heart has to be in the right place when I meet that right person.  Or I'll fall for the wrong one.  And try to cast them as being so right.  Knowing deep down that it will end someday predictably so.  Because all they're really doing is filling the void of a very empty person.  And I don't want to be that person.
So, Lord, this is my prayer.  My Valentine's Day prayer.  Not a day for the enemy to gain a foothold.  But a day for me to rejoice with those who are rejoicing.  And a day for me to be reminded that I am already loved.  By You.  In a way that prepares me to be loved the right way.  By the right person.  According to Your perfect plan.  On some other special day.  Even if it's not today.
Amen